Blog
Click here to go back
A reminder that if you rent your home or vacation property on a weekly basis, the Maine Sales Tax rate will be increasing on January 1, 2016. The current 8% Lodging Tax will increase to 9%. This will particularly affect those who are already making commitments for 2016!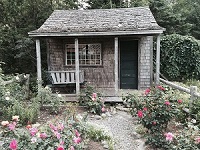 For those taxpayers who make quarterly estimated tax payments, your third quarter tax estimate is due September 15, 2015. If you need copies of your vouchers or have questions please contact us at 207-244-3737 or email us at info@snow2cpa.com.
It is that time of year again! If you have filed an extension for your personal taxes just a quick reminder that your due date is October 15, 2014.
Please contact us at 207-244-3737 or info@snow2cpa.com if you have any questions on your return, extensions, or anything else!